The first season of The Hardy Boys remained fairly faithful to the setting and spirit of the books. Frank and Joe made references to being in school, and were often assisted by their friends Callie and Chet. Except for a trip to Hawaii, they kept fairly close to home.
Season 1 Episodes
(Check back later for plot summaries and my "Favorite Frank Moments.")
The Mystery of the Haunted House
The Mystery of Witches Hollow
Buy Mystery of Witches Hollow from Amazon.com!
The Disappearing Floor
The Flickering Torch Mystery
Buy The Flickering Torch Mystery from Amazon.com!
The Mystery of the Flying Courier
Buy Mystery of the Flying Courier from Amazon.com!
Wipe Out
Series co-creator and producer Arlene Sidaris told
The Bayport Gazette
that this episode saved the series early on: "The first story Joyce and I wrote was
Wipe Out
. The show was filmed partly in Hawaii and had a subtle romantic note. It aired during sweeps. We learned that the show had been off the schedule [of shows] but when the ratings came in, the show was renewed. Joyce [Brotman, her co-creator] and I were very proud of that."
The Secret of the Jade Kwan Yin
While snorkeling with Joe, Frank is hit by a wooden box which has been thrown off a boat. Inside the box is a jade statue of the goddess Kwan Yin. During the investigation, they discover that the statue was stolen. They hurry home to get the statue for its owner, only to find out that now it's been stolen from them.

This is one of my favorite episodes. Parker and Shaun (and the writers) have settled into the characters, and the story has a great balance of mystery, danger and humor. One of the best features of the series as a whole is the relationship between the brothers: sometimes teasing, always affectionate. This episode has one of their best scenes as brothers. After Frank and Joe have been chewed out by Chief Collig for not immediately reporting finding the statue, now lost again, they return home. Frank is extremely upset at himself, and Joe tries to talk him out of it saying "We'll take that responsibility and we'll do something about it. . . Where you go, I will follow." Frank smiles gratefully. "That's a pretty dangerous precedent." "I'll take my chances," Joe replies.
Sound File
A classic exchange between Joe and Frank.
Buy Secret of the Jade Kwan Yin from Amazon.com!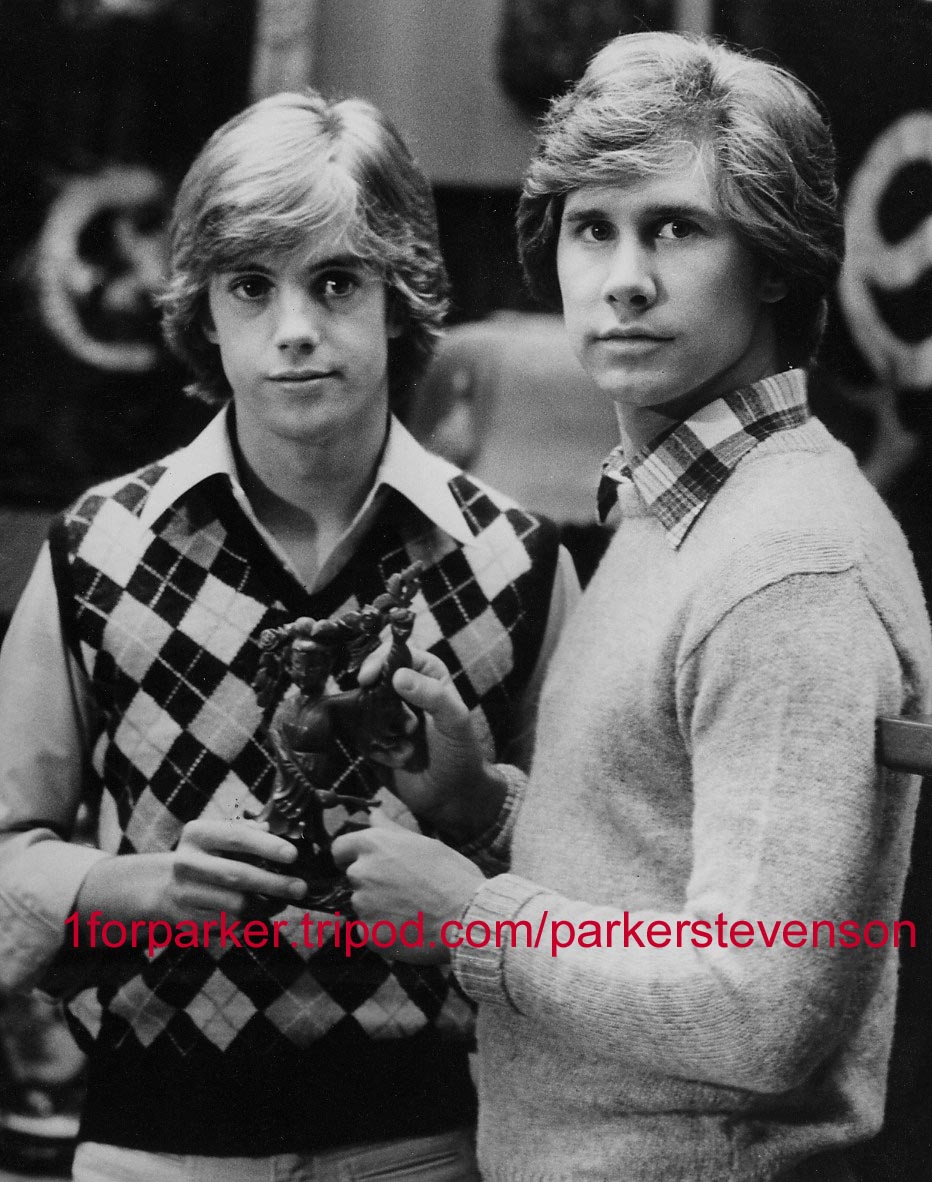 Publicity Shot from "The Mystery of the Jade Kwan Yin"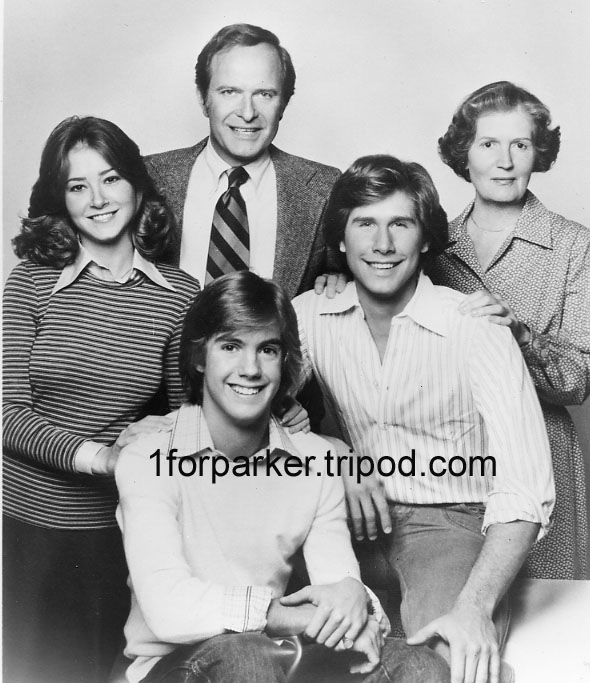 The Hardy Boys Season One Cast
Lisa Eilbacher as Callie Shaw, Edmund Gilbert as Fenton Hardy, Edith Atwater as Aunt Gertrude, Shaun and Parker