The Smile Contest Winner, Paula Wilson, Visited the Hardy Boys Set During the Shooting of "Arson and Old Lace"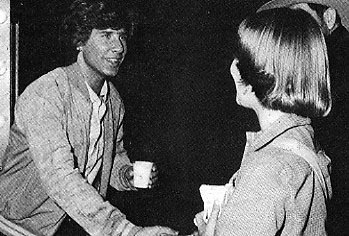 The contest ad offered the chance of appearing on-camera with Shaun and Parker, but none of the photos of the winner showed that part of the adventure - if it ever materialized. But it's clear Paula definitely received the best part of the prize: meeting Parker. (Shaun was present in the photos only as a poster in the background at the Tiger Beat offices.)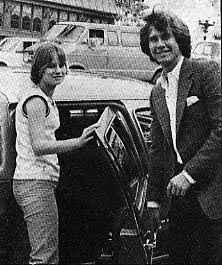 Paula, are you out there? Do you have any memories of the trip that you'd like to share?